バージョン: v5
Zoom
A Cordova plugin to use Zoom Video Conferencing services on Cordova applications.
https://github.com/zoom/zoom-sdk-ionic
Stuck on a Cordova issue?
Don't waste precious time on plugin issues.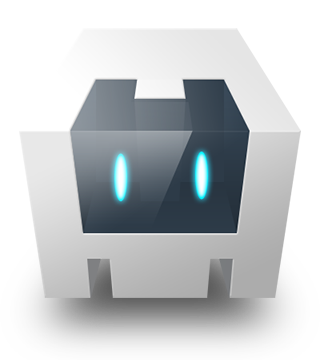 If you're building a serious project, you can't afford to spend hours troubleshooting. Ionic's experts offer premium advisory services for both community plugins and premier plugins.
Capacitor
Cordova
Enterprise
$ 

npm

 

install

 cordova.plugin.zoom 




$ 

npm

 

install

 @awesome-cordova-plugins/zoom 




$ ionic cap 

sync



$ ionic cordova plugin 

add

 cordova.plugin.zoom 




$ 

npm

 

install

 @awesome-cordova-plugins/zoom 



Ionic Enterprise comes with fully supported and maintained plugins from the Ionic Team.  Learn More or if you're interested in an enterprise version of this plugin Contact Us
Supported Platforms​
Usage​
React​
Learn more about using Ionic Native components in React
Angular​
import

 

{

 

Zoom

 

}

 

from

 

'@awesome-cordova-plugins/zoom'

;






constructor

(

private

 zoomService

:

 

Zoom

)

 

{

 

}





...





// Initialize Zoom SDK, need to be called when app fired up.




this

.

zoomService

.

initialize

(

API_KEY

,

 

API_SECRET

)




  

.

then

(

(

success

:

 

any

)

 

=>

 

console

.

log

(

success

)

)




  

.

catch

(

(

error

:

 

any

)

 

=>

 

console

.

log

(

error

)

)

;





// Log user in with Zoom username and password.




this

.

zoomService

.

login

(

userName

,

 password

)




  

.

then

(

(

success

:

 

any

)

 

=>

 

console

.

log

(

success

)

)




  

.

catch

(

(

error

:

 

any

)

 

=>

 

console

.

log

(

error

)

)

;





// Log user out.




this

.

zoomService

.

logout

(

)




  

.

then

(

(

success

:

 

boolean

)

 

=>

 

console

.

log

(

success

)

)




  

.

catch

(

(

error

:

 

any

)

 

=>

 

console

.

log

(

error

)

)

;





// Check whether user is logged in.




this

.

zoomService

.

isLoggedIn

(

)




  

.

then

(

(

success

:

 

boolean

)

 

=>

 

console

.

log

(

success

)

)




  

.

catch

(

(

error

:

 

any

)

 

=>

 

console

.

log

(

error

)

)

;





// meeting options (Only available for Android)




let

 options 

=

 

{




"no_driving_mode"

:

true

,




"no_invite"

:

true

,




"no_meeting_end_message"

:

true

,




"no_titlebar"

:

false

,




"no_bottom_toolbar"

:

false

,




"no_dial_in_via_phone"

:

true

,




"no_dial_out_to_phone"

:

true

,




"no_disconnect_audio"

:

true

,




"no_share"

:

true

,




"no_audio"

:

true

,




"no_video"

:

true

,




"no_meeting_error_message"

:

true




}

;





// Join meeting.




this

.

zoomService

.

joinMeeting

(

meetingNumber

,

 meetingPassword

,

 displayName

,

 options

)




  

.

then

(

(

success

:

 

any

)

 

=>

 

console

.

log

(

success

)

)




  

.

catch

(

(

error

:

 

any

)

 

=>

 

console

.

log

(

error

)

)

;





// Start an existing meeting for non-login user.




this

.

zoomService

.

startMeetingWithZAK

(

meetingNumber

,

 displayName

,

 zoomToken

,

 zoomAccessToken

,

 userId

,

 options

)




  

.

then

(

(

success

:

 

any

)

 

=>

 

console

.

log

(

success

)

)




  

.

catch

(

(

error

:

 

any

)

 

=>

 

console

.

log

(

error

)

)

;





// Start an existing meeting for logged in user.




this

.

zoomService

.

startMeeting

(

meetingNumber

,

 vanityId

,

 options

)




  

.

then

(

(

success

:

 

any

)

 

=>

 

console

.

log

(

success

)

)




  

.

catch

(

(

error

:

 

any

)

 

=>

 

console

.

log

(

error

)

)

;





// Start an instant meeting for logged in user.




this

.

zoomService

.

startInstantMeeting

(

)




  

.

then

(

(

success

:

 anu

)

 

=>

 

console

.

log

(

success

)

)




  

.

catch

(

(

error

:

 

any

)

 

=>

 

console

.

log

(

error

)

)

;





// Set language.




this

.

zoomService

.

setLanguage

(

"en-US"

)




  

.

then

(

(

success

:

 

any

)

 

=>

 

console

.

log

(

success

)

)




  

.

catch

(

(

error

:

 

any

)

 

=>

 

console

.

log

(

error

)

)

;