White Paper
Why Hybrid
Real-world answers to frequently asked questions about hybrid mobile app development. Are you trying to decide the best approach to developing a mobile app for your organization? With multiple stakeholders, hundreds of questions, and so much at stake, it can be difficult to know where to begin.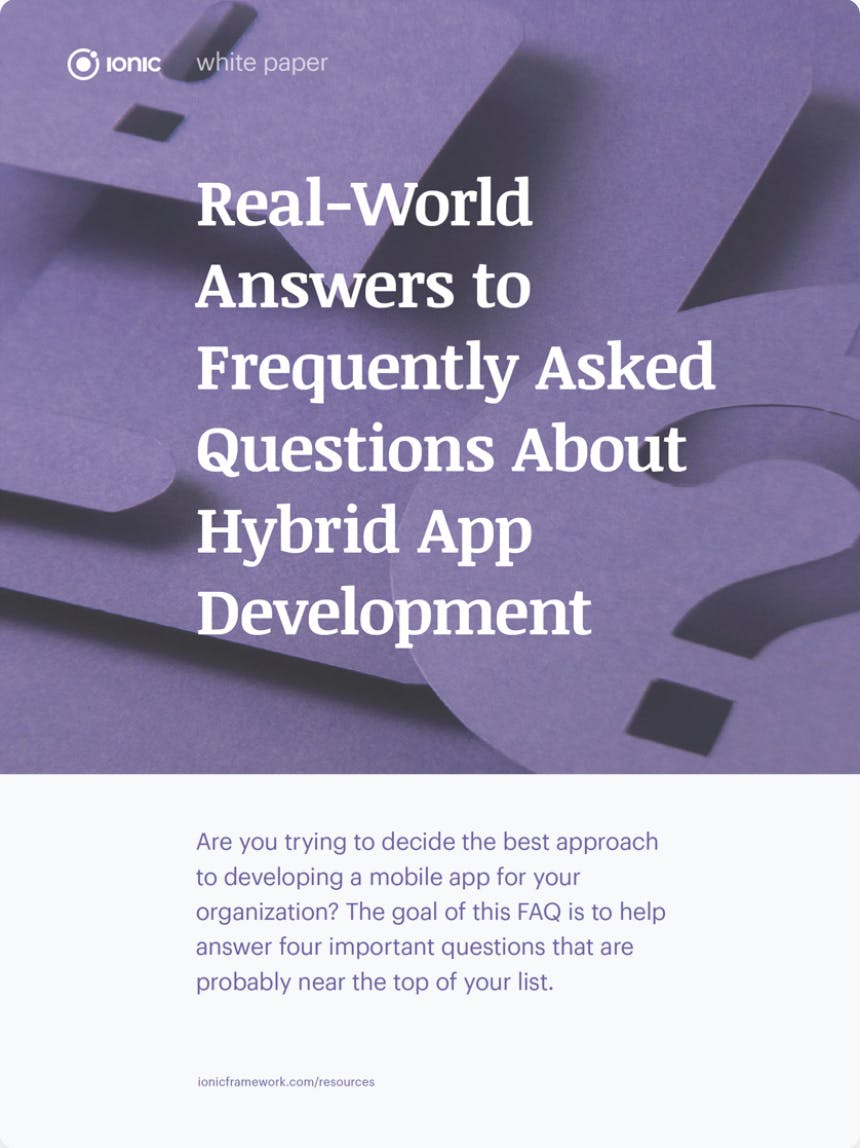 "Working with hybrid technology saved us around 60% in development time and 80% in maintenance efforts compared to native development."
Based on real-world answers from customers who have implemented a hybrid approach, this guide will help to answer four important questions that are probably near the top of your list.
To help you move forward with confidence, this guide answers:
User experience: The user experience has to be great. How can a hybrid approach help me deliver a high-quality experience across my target platforms?
Cost to build and maintain: Cost is a significant concern. Can a hybrid approach help me reduce cost, without sacrificing quality?
Time to market: Timely development and release is critical. How will it help me to build and update apps for my target platforms?
Fit for development organization: I'm all for using new tools, but how do I know they'll be a fit for my organization? Will my team be able to adopt it? What skills are required?
Download now
You're in good company. Ionic powers millions of apps at some of the smartest companies around the world.
Get your team started with Ionic Appflow today.
Start building better apps faster with Ionic Appflow.